Wells Family Continued
Below is my great grandfarther Seth G Wells and great grandmother Ella (Edwards) Wells. Pictures were taken on their fiftieth wedding anniversary. Seth was born January 12, 1863 in Green County, Illinois during the civil war. He moved to Neosho county Kansas when he was three years old with his parents Joseph A and Matilda Wells. He died Sept 13, 1934. He married Ella on April 23, 1884. They had two children - Olive Wells Gallagher and Don E Wells. Ella was born March 4, 1868 in Appanoose county, Iowa and died January 19, 1957 in Erie, Kansas.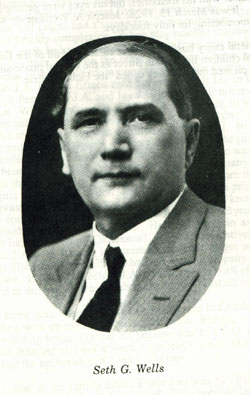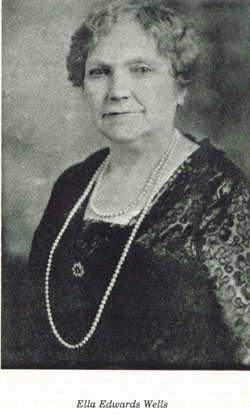 50th Wedding Anniversary article and State of Kansas Governor Alf M Landen Western Union message of congratulation is below.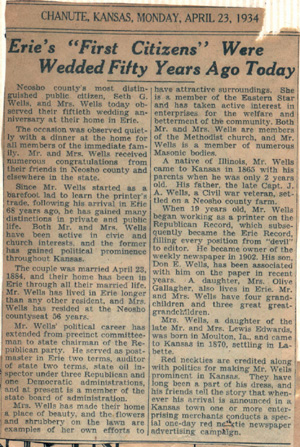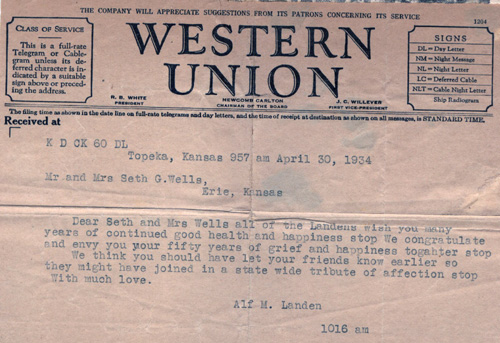 dave@daltonsdepot.com