Wells Family
This page is about the Wells history
Below is my g-g-grandfather Joseph A Wells and g-g-grandmother Matilda Wood Wells - she was a Cherokee indian. He was a Union Captain in the Illinois 91st Infantry Company H. They had 6 children - Loyal, Seth, Byron, Logan, Jay and Jennifer Rose.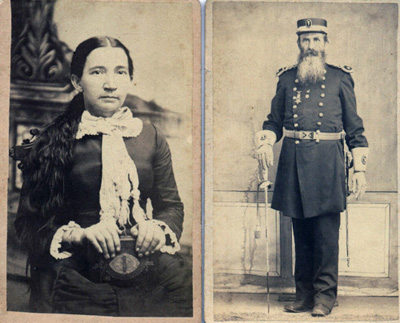 Below is an older picture of Matilda and Joseph Wells. After the civil war they moved to Neosho county, Kansas. They were part of the early settlers of the town of Erie, Kansas. Joseph was the Judge that signed the charter that started the town. These pictures are in the museum at Erie, Kansas. They were discovered in 1998. The people who bought my grandfather's house found these pictures in the attic while trying to fix a roof leak. They found an enclosed area above the attic where this picture and several others had been stored. You can see the water leak on the pictures as shown.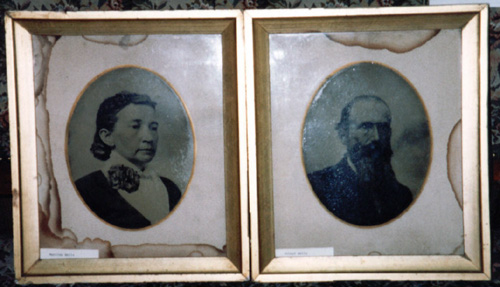 Below is Joseph A Wells civil war uniform found in the Erie, Kansas museum. The other picture is his Presentation Grade (M1850) Staff and Field Officer's Sword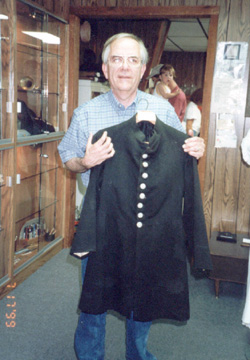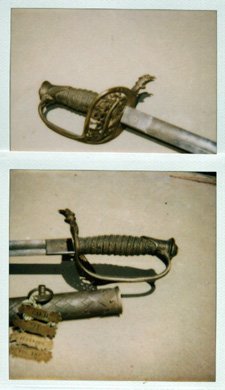 This link shows Capt Joseph A Wells civil war record
This link gives the 91st Illinois Infantry Regiment History. Capt Wells is mentioned toward the end of the article.
This link shows Joseph A Wells family history
This link shows John Norton Civil War letters
John Norton's sister was Phylinda. She married John LaRue Rose. They moved to Greenwood County Kansas and raised their family. First son Charles Wheeler Rose married Ellinora Dalton, daughter of Richmond Dalton form Virgil Kansas. Note also that John Norton's wife was a Wells. Thanks to Melinda Norton and Glenda Anderson for this information

Next page is my great grandfather Seith Wells


Next page is my grandfather Don Wells


Next page is my mother Aleene Hackney Wells Dalton




david@daltonsdepot.com